Solve Your Project Challenges Today
Jinko Solar Panel Eagle-48 Poly Module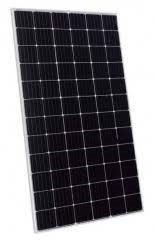 Product Supplier: Atlas Energy Solution (Pvt) Ltd.
Company & Model: Jinko Solar & EAGLE Module
Product Code: SLR-11
Capacity: 205 to 225 Watts
Load Capacity: 2 Fans and 4 Savers
Functions: Polycrystalline 48 Cell Module
General Feature: Environment Friendly
4 Busbar Solar Cell adopts new technology to improve the efficiency of modules.
Offers a better aesthetic appearance.
Making it perfect for rooftop installation.
Polycrystalline 48-cell module achieves a power output up to 225Wp.
Limited power degradation of Eagle module caused by PID effect is guaranteed under strict testing condition (85℃/85%RH,96hours)for mass production.
Advanced glass and surface texturing allow for excellent performance in low-light environments.
Certified to withstand: wind load (2400 Pascal) and snow load (5400 Pascal).
Durability against extreme environmental conditions.
High salt mist and ammonia resistance certified by TUV NORD.
Improved temperature coefficient decreases power loss during high temperatures.