Solve Your Project Challenges Today
Jinko Solar Eagle-72 Efficient Module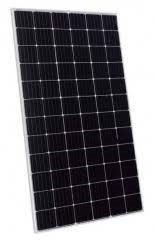 Product Supplier: Atlas Energy Solution (Pvt) Ltd.
Company & Model: Jinko Solar & Eagle-72
Product Code: SLR-13
Capacity: 315 to 335 Watts
Functions: Control Temp. 4 Busbar Solar Modules.
General Feature: Comfortable with Rooftop Installation.
Better System for 4 Busbar Solar Cell Efficiency of Modules.
Good Aesthetic Appearance.
Comfortable with Rooftop Installation.
Polycrystalline 48-Cell Module Achieves a Power Output up to 225Wp.
Limited Power Degradation of Eagle Module, Physical Tested and Verified.
High Glass and Texturing Design of Top with Better Performance.
Wind load (2400 Pascal) and Snow Load (5400 Pascal).
Friendly System with Environmental.
High salt mist and ammonia resistance certified by TUV NORD.
Coefficient for Temperature.
Control and Mange Power Loss during High Temperatures.